Music Education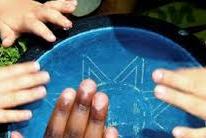 The Institute of Music Education came to the Ludwig Maximilians University in 1972 in the course of the incorporation of the Pasing Teacher Training College. The subject deals with teacher training for the school subject music as well as extracurricular musical learning and teaching from early learning to adult education.
The curriculum is divided into the subdisciplines Historical Music Education, Empirical Music Education, Comparative Music Education and Music Didactics. In addition to the Master and PhD degree programs, the Institute oversees the teacher training programs for teaching music in primary, secondary and special schools.
The Institute
Over 500 students are enrolled at the Institute of Music Education; around two thirds of them are doing teacher training in music for primary, secondary and special schools (teaching of pupils who are deaf, mentally handicapped, learning-disabled or have behavioural problems). The Institute offers the trainee teachers regular courses on teaching instruments in primary and secondary schools (violin, recorder). Each semester around 140 trainee teachers at the LMU who are studying other subjects regularly attend courses in the subject music.
In addition to the academic and educational training – the education of the trainee teachers focuses more on practical training for schools, while that of the Master students is more focused on the academic and instrument teaching field – the students receive regular artistic vocal and instrument teaching.
Furthermore the degree programs opens up a multitude of possibilities for the future careers of the students, including teaching at music schools and within the scope of adult education, positions in publishing, music management or press and radio, as well as employment in social education or therapeutic establishments.